You will find a relatively flexible and free working environment at WeMine along with ample guidance from our leaders, and challenging yet fulfilling tasks. Here you could learn from our leaders about up-to-date industry knowledge, interpersonal communication skills, a working mindset and more in a short period of time.
Moreover, a working opportunity with WeMine does not end at the completion of our summer internship program. We intend to establish and maintain long-term connections with young talents showing satisfactory performance.
Time and duration are flexible. For applicants: please specify your date of availability in your application and submit your CV to career@wemine.hk. Read the sharing below from our interns to learn more about their experience.
2019
---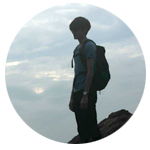 Klaus Chau

Yr 1, BEng in Computer Science, HKUST
Web Development, summer 2019
The summer that I worked as an intern in WeMine is possibly the most fruitful summer of my life. I am grateful for being a part of the WeMine developer team. If I had had a chance to choose again, I would have still preferred to work in WeMine.
I remember back when I heard that I had to create a website by myself, I was so stressed. I had no experience in writing back-end and other stuff at all. I got into a panic that I would not be capable of finishing the project and leave my colleagues disappointed. Fortunately, my kind colleagues just offered as much help as they could to help me build the internal management system from scratch. Even though the final product is not flawless, I would never forget the skills I have acquired as they are academically and professionally beneficial to me. For instance, I learned to collaborate with designers and managers. This is something you would never learn by self-teaching yourselves watching those YouTube tutorials.
Starting as a programming beginner who only had a little programming experience and courses before, I managed to learn the most that I can, from designing and prototyping, to implementing and deploying, through this 3-month internship. Without the help of my generous and knowledgeable colleagues, those above would have never happened. Therefore, I sincerely appreciate the time you guys took out of your busy schedule to teach me how to build my internal management system correctly. Also, I would like to thank WeMine for giving me such a precious opportunity to work here. For those who are looking for an internship opportunity with hands-on experience and company with an excellent atmosphere, I would highly recommend you to apply for a position in WeMine!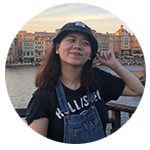 Tracy Hui

Yr 1, Business Management, CityU
Marketing and Business Strategy, spring 2019
People say the world is getting smaller day by day, and the time I spent with WeMine couldn't have made me agree more.
I applied for an internship experience at WeMine last year, hoping that I could somehow challenge myself to apply what I have learned in my Business major into real-world work settings. But what the WeMine experience had in offer had greatly exceeded my expectations. Instead of being the amateur whose job was to "help out", I was given the greatest learning opportunities that one could experience- no matter in terms of research, business tactics, or networking. What sets WeMine apart from others in my mind is that WeMine genuinely believes that every single member carries potential. Here in WeMine, I feel like my opinion is being heard, and no work ever goes unseen or unvalued.
Perhaps what I've learned most from the experience is the importance of insight. Entrepreneurship, in its most authentic form, is about identifying loopholes. When paired with the correct business strategies, that gap is filled and people benefit from it. WeMine taught me how to look at things through multiple perspectives: from the big picture to the nuts and bolts of things, including anything in between that helps fill in the many gaps that our world has today.
I leave WeMine with an enriching and valuable experience that I believe preps me for the many challenges ahead of me, as well as the confidence I need to strive in the real world. And for this, I cannot thank the supportive colleagues here at WeMine enough, who all have so much talent, passion and expertise in what they do.
If you are a person who is always up for a challenge or a breakthrough, WeMine should definitely be on top of your list.