You will find a relatively flexible and free working environment at WeMine along with ample guidance from our leaders, and challenging yet fulfilling tasks. Here you could learn from our leaders about up-to-date industry knowledge, interpersonal communication skills, a working mindset and more in a short period of time.
Moreover, a working opportunity with WeMine does not end at the completion of our summer internship program. We intend to establish and maintain long-term connections with young talents showing satisfactory performance.
Time and duration are flexible. For applicants: please specify your date of availability in your application and submit your CV to career@wemine.hk. Read the sharing below from our interns to learn more about their experience.
2019
---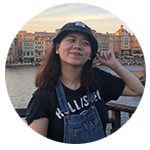 Tracy Hui

Yr 1, Business Management, CityU
Marketing and Business Strategy, spring 2019
People say the world is getting smaller day by day, and the time I spent with WeMine couldn't have made me agree more.
I applied for an internship experience at WeMine last year, hoping that I could somehow challenge myself to apply what I have learned in my Business major into real-world work settings. But what the WeMine experience had in offer had greatly exceeded my expectations. Instead of being the amateur whose job was to "help out", I was given the greatest learning opportunities that one could experience- no matter in terms of research, business tactics, or networking. What sets WeMine apart from others in my mind is that WeMine genuinely believes that every single member carries potential. Here in WeMine, I feel like my opinion is being heard, and no work ever goes unseen or unvalued.
Perhaps what I've learned most from the experience is the importance of insight. Entrepreneurship, in its most authentic form, is about identifying loopholes. When paired with the correct business strategies, that gap is filled and people benefit from it. WeMine taught me how to look at things through multiple perspectives: from the big picture to the nuts and bolts of things, including anything in between that helps fill in the many gaps that our world has today.
I leave WeMine with an enriching and valuable experience that I believe preps me for the many challenges ahead of me, as well as the confidence I need to strive in the real world. And for this, I cannot thank the supportive colleagues here at WeMine enough, who all have so much talent, passion and expertise in what they do.
If you are a person who is always up for a challenge or a breakthrough, WeMine should definitely be on top of your list.
2018
---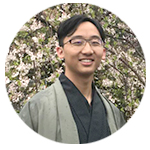 Jimmy Li

Yr 2, Risk Management and Business Intelligence, HKUST
Business Development and Marketing, summer 2018
My story with WeMine can be traced back to the fall of 2017, when I was organizing an internship scheme where several startups are invited. Until now, I still remember what they said back then—we are looking for someone who would like to build a lasting connection with WeMine, but not only an intern. It was this value proposition that really touched me and made my mind of starting my first intern with WeMine, which has been proved to be a wise decision.
I always get the feeling that two months can never be enough to understand a business thoroughly, but could help a green hand grow a lot. Being granted to various challenges and opportunities, I am super grateful for the past two months that I spent with WeMine. Not being regarded as an intern, but rather a team member, it was an inspiring journey for me to work with this great team full of passionate entrepreneurs. I was involved in different kinds of work, from marketing to business development, from design to product analysis. Since a stage to practice and improve my all-round skills is what I'm looking for, working with WeMine was definitely a fit.
For ordinary interns, they may only be assigned to help with repetitive and tedious work, but here in WeMine, they do care about my interest and strength so that I can be blessed with opportunities to facilitate my personal development and improvement of different skills. Colleagues and even the founders would adopt my opinions if they agree with me, which is the part I treasured most since nothing is more pleasant than my work is being admitted valuable. The other great part here under startup atmosphere is that I can communicate with different professionals directly anytime, and learning from others' strength is definitely the quickest way to equip yourself.
What's more, people here are not only supportive colleagues, but nice friends as well. We would go for lunch together every day and share interesting stories to each other. I sometimes had the feeling that I was not working as an intern anymore, but rather working on various interesting projects with a group of friends. All in all, I would like to thank WeMine for blessing me a memorable and fruitful summer, and I do hope this connection between WeMine and me will be a precious friendship forever.